Fort de Leveau de Feignies
Fort de Leveau

Route de Mairieux
59750 FEIGNIES
Opening hours
Monday to Friday from 1pm to 5pm
April to October:
the last two Sundays of each month from 2.30pm to 6pm
Closed on public holidays
Open on 11 November from 2.30pm to 6pm
Contact
Association de Sauvegarde du Fort de Leveau
BP 51068 FEIGNIES
59606 MAUBEUGE CEDEX
Tél. : 03.27.62.37.07.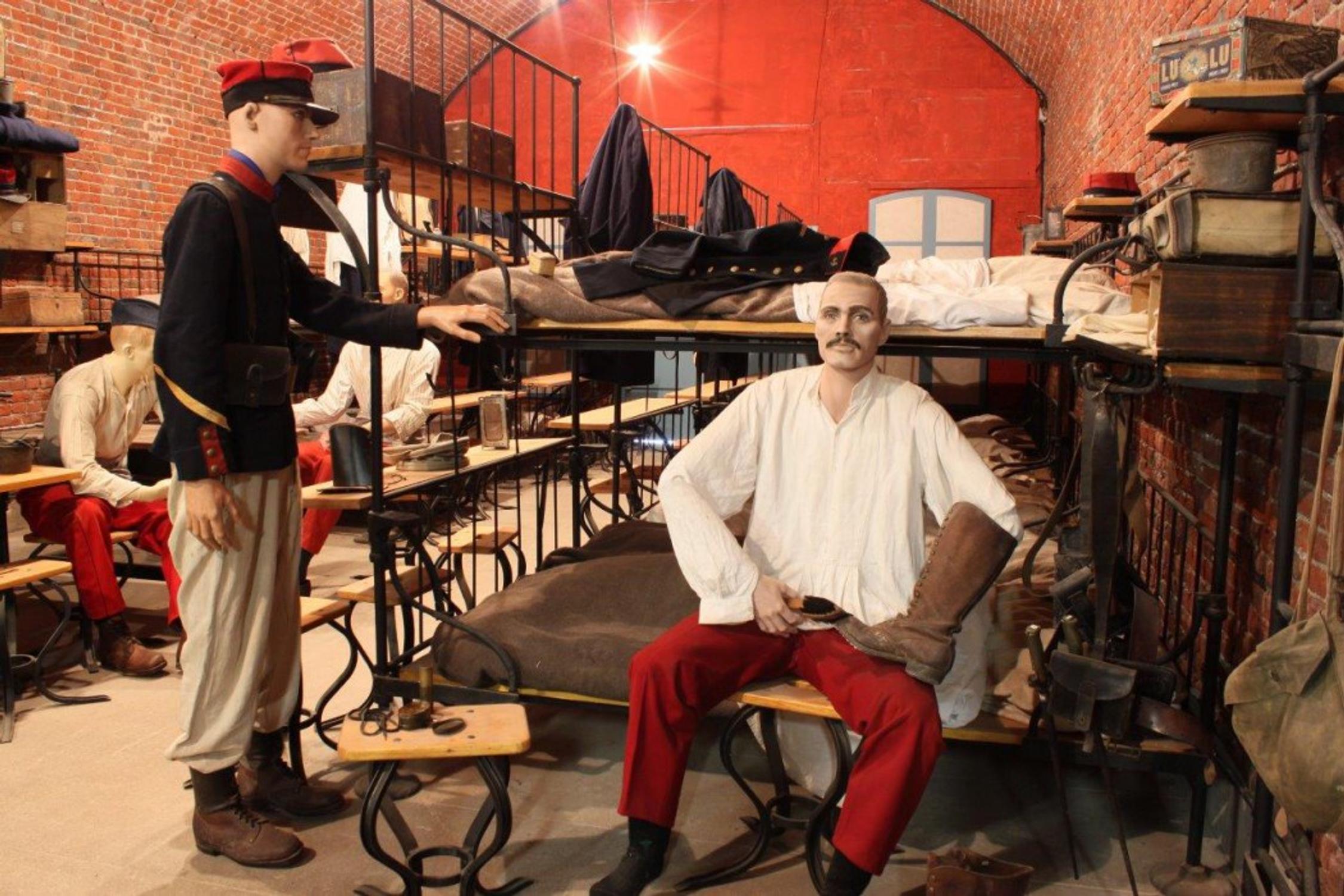 Fort Leveau belongs to the stronghold of Maubeuge and participated in the defense of the city in 1914. Today, owned by the city of Feignies, it is one of the last witnesses of Maubeuge the Military in 1914. The Association Safeguarding Fort Leveau was born in 1993 and has been working since then to restore the site. Its goal is to restore the site to its original appearance, while preserving the trace of the past fighting.
The Fort de Leveau museum is dedicated to the First World War. From local history to a more global vision of the conflict, the daily life of the soldiers and the living conditions of the Poilus are presented from the first days of the war in the Séré de Rivières forts to the mud of the trenches.