Musée d'Histoire et d'Archéologie de Harnes
Musée d'Histoire et d'Archéologie

50 rue André Déprez
62440 HARNES
Contact
Tél. : 03.21.49.02.29
E-mail
Opening hours
Open on Wednesday from 10 am to 12 am and from 3 pm to 6 pm
and by appointment the other days
Free admission
Mediations offered to groups, schools, colleges and leisure centers throughout the year to discover the permanent exhibition rooms.
Additional mediation is offered during temporary exhibitions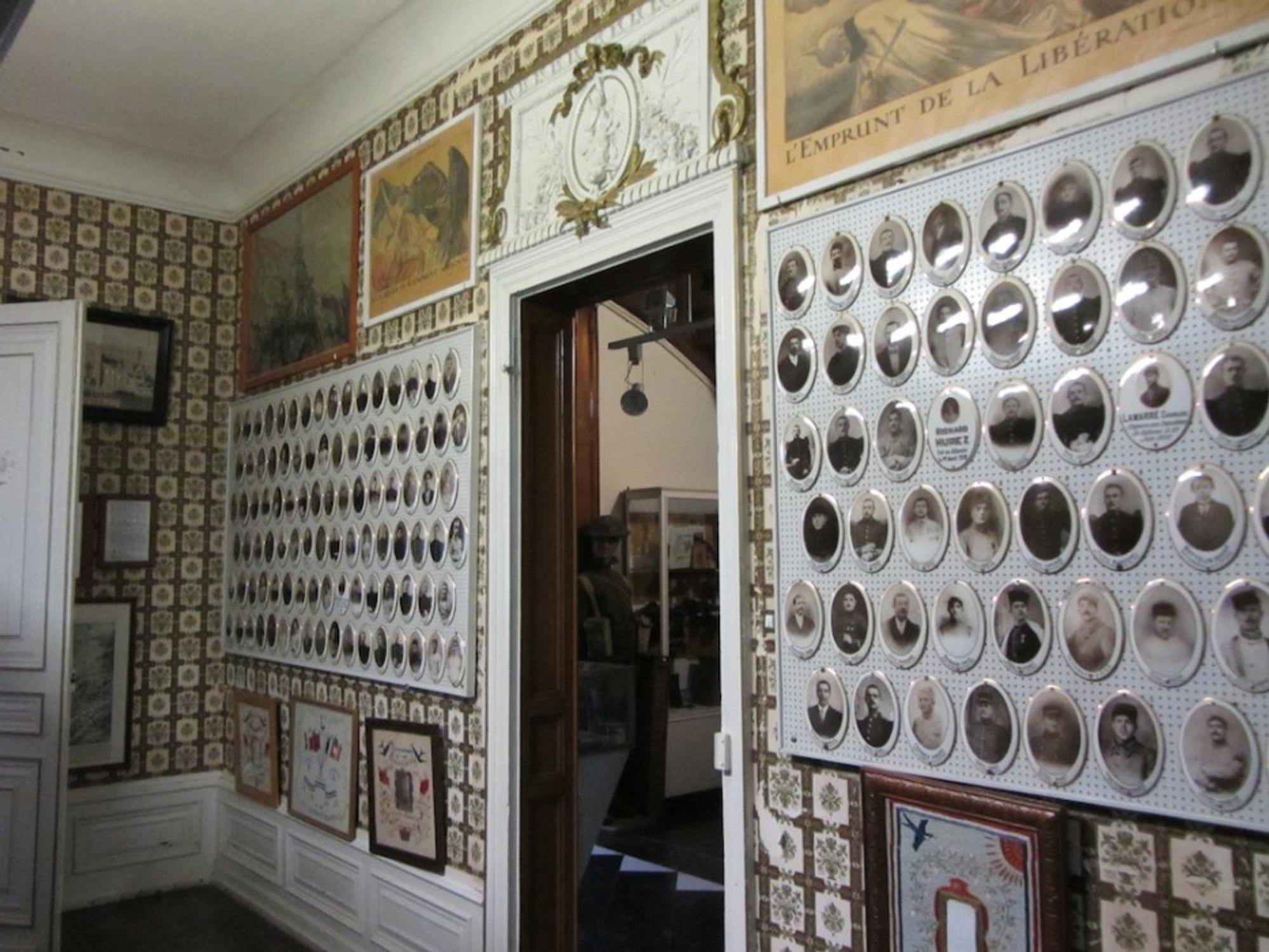 copyright : Amis du Vieil Harnes
The Remembrance Hall
In 1925, the Hamesian veterans of the First World War created the Remembrance Hall. These veterans, concerned with the duty of remembrance, decided to gather in a municipal room objects of a military nature (helmets, medals, weapons, photographs...), which they presented only on November 11th.
The creation of the Museum of History and Archaeology
Over the years, real collections on the First and Second World Wars were created. At the beginning of the 1970s, the mayor of Harnes made available to the veterans a 19th century bourgeois house, so that they could display the military objects of the remembrance room. In addition, the association of the Friends of Old Harnes was created to manage the collections and to animate the museum, which opened its doors in 1972.
The collections
The museum is composed of several rooms related to the two world wars, the resistance and the deportation. In addition, it has four archaeological rooms.
The museum is labeled "Musée de France" since 2003.